Congratulations to our 2018 Club Champion, Jimmy Jackson! Jimmy was able to claim the title for the third time by outlasting six-time Champion Jack Hall on the 18th hole to win the match 1 Up. Congratulations Jimmy!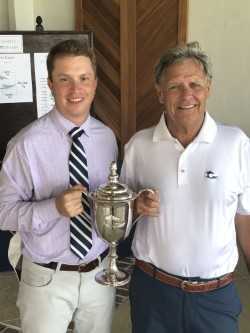 Congratulations also go to our Net Champion, Steve Kerrigan. Steve was able to fend off four other flight winners in a Shootout to win the event on the fourth hole.
Thank you again to those who participated in this year's event and we look forward to seeing you all next year!