Garrett Barber of Stuart, Florida, outlasted Theo Humphrey in a one-hole playoff to become the 2018 Jones Cup Champion. Barber carded a 6-under-par 66 in the final round, tallying seven total birdies and an eagle on the par five No. 10 to claim the low final-round score and tie the Ocean Forest Golf Club lowest round.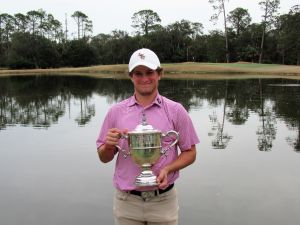 Barber and Humphrey were tied at 4-under-par 212 after 54 holes. Barber birdied the par four No. 1 to secure the victory by one stroke.
The highschool senior is the first player to win both the Jones Cup and the Jones Cup Junior, which he won in 2016. Barber is committed to play collegiate golf at Louisiana State University in the fall of 2018.
Jake Fendt, the first and second-round leader, missed the playoff by a single stroke, posting a final-round 2-under-par 70 for a tournament total of 3-under-par 213. Jackson Suber was also T3 scoring a final-round 4-under-par 68 for a tournament total of 213.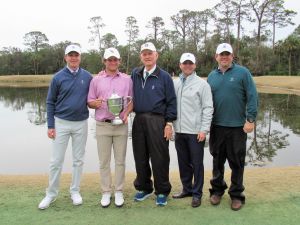 Barber will receive a sponsor's exemption to compete in the PGA Tour's RSM Classic to be held at Sea Island Golf Club, November 12-18, 2018.
Complete results for all rounds can be found on the Jones Cup Invitational website (www.jonescupinvitational.com).